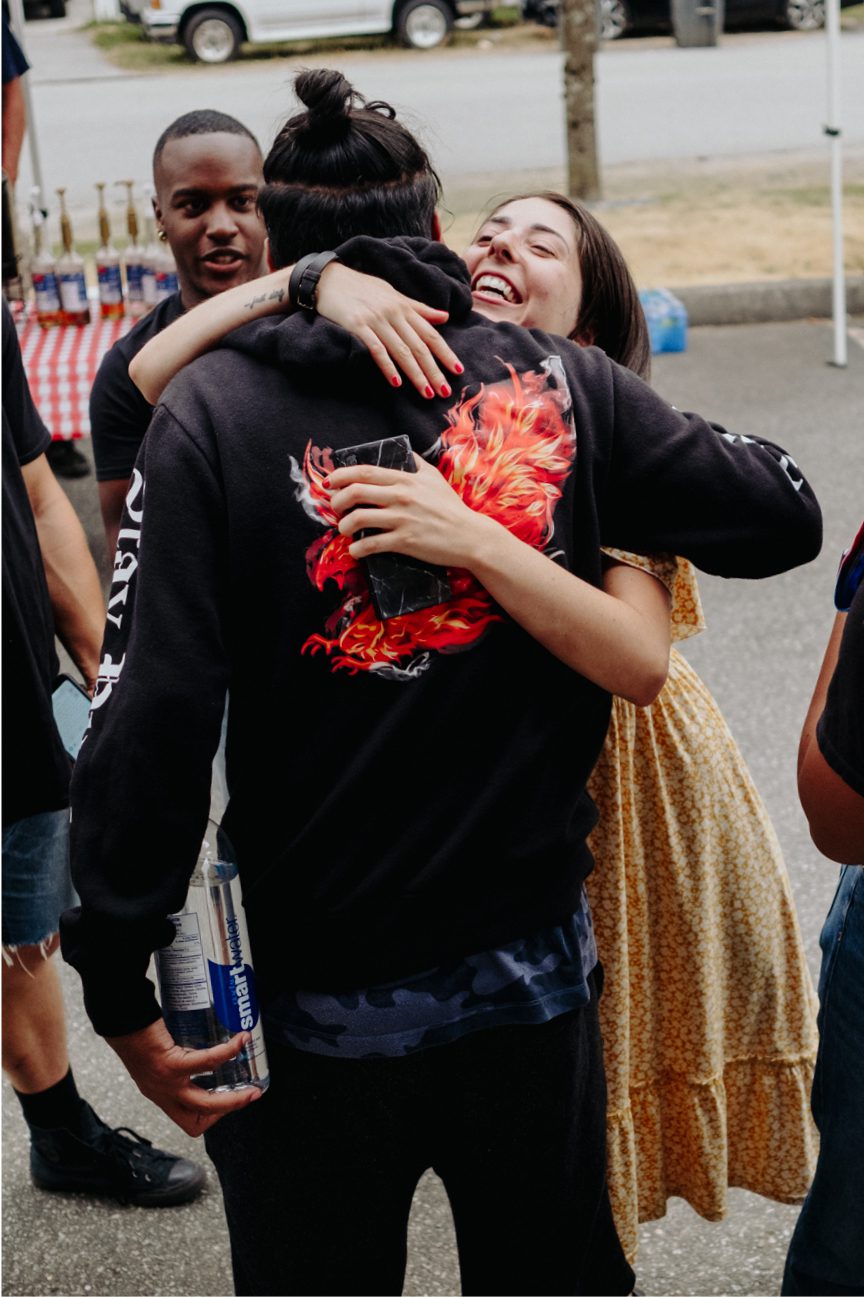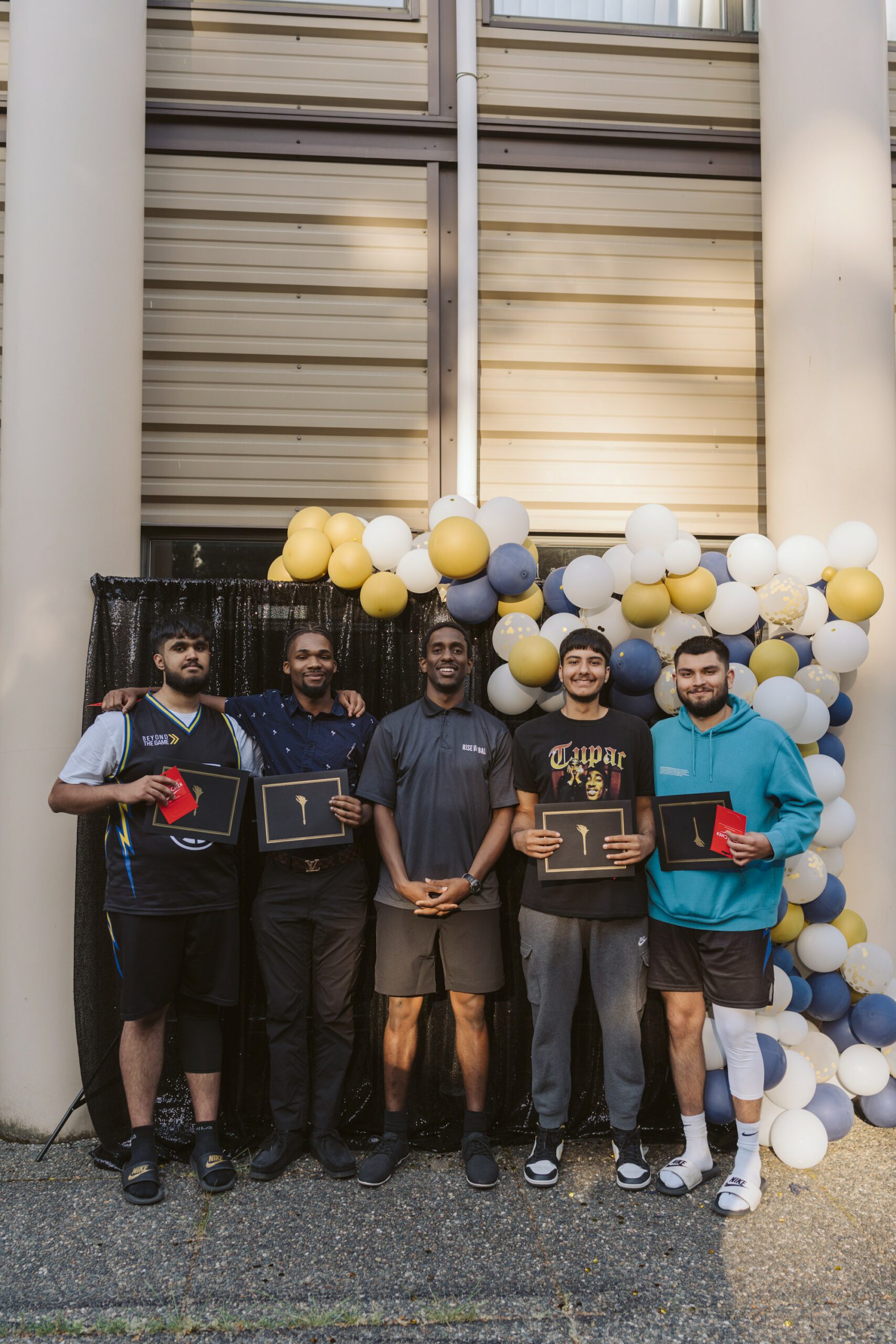 Our Volunteers make it All

happen
Are you passionate about working with youth? Do you have a skill that can be shared? Do you want to see the next generation empowered to experience success? If so, you'll be a great fit here.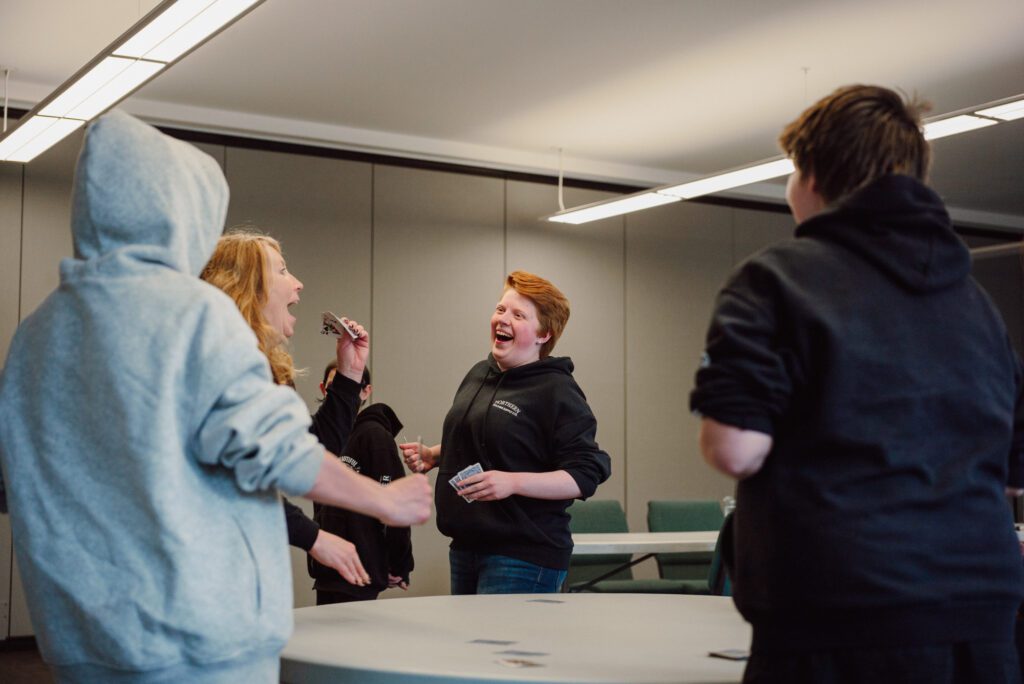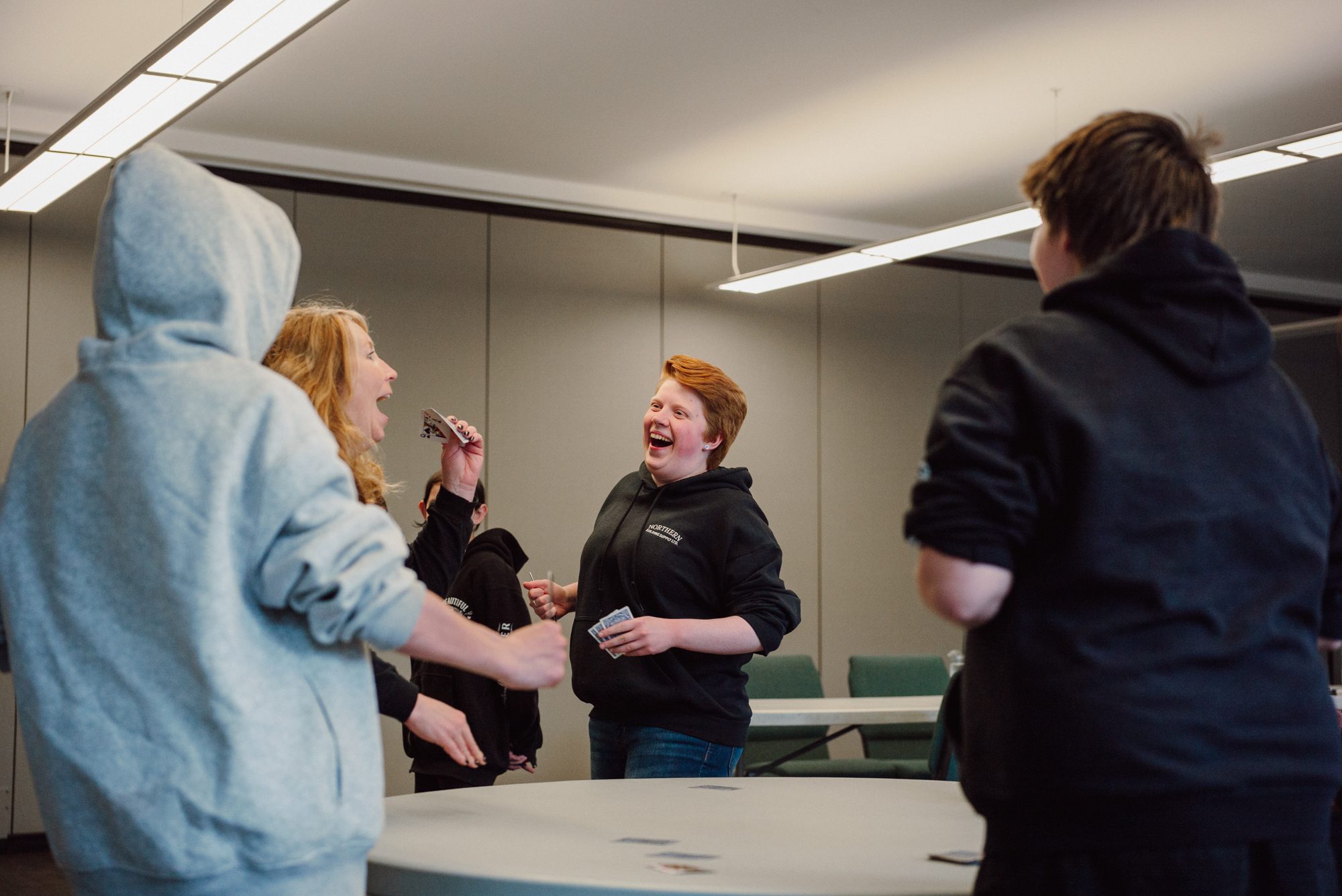 Bridge the Gap
Our hub is a safe and relaxed environment for volunteers to talk openly and casually with youth at risk. We want you to inspire our crew with positivity and hope, and we guarantee you'll feel inspired by their stories of transformation in return.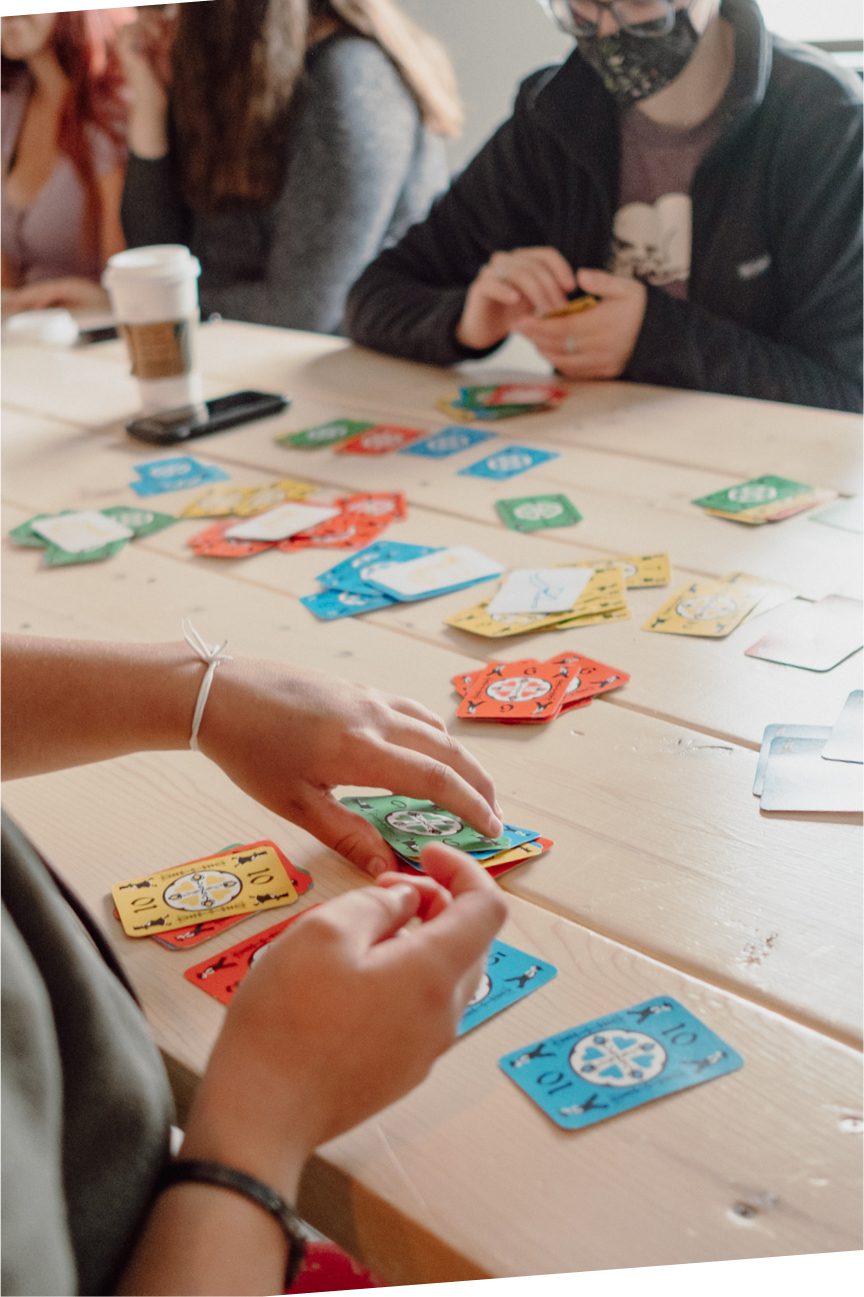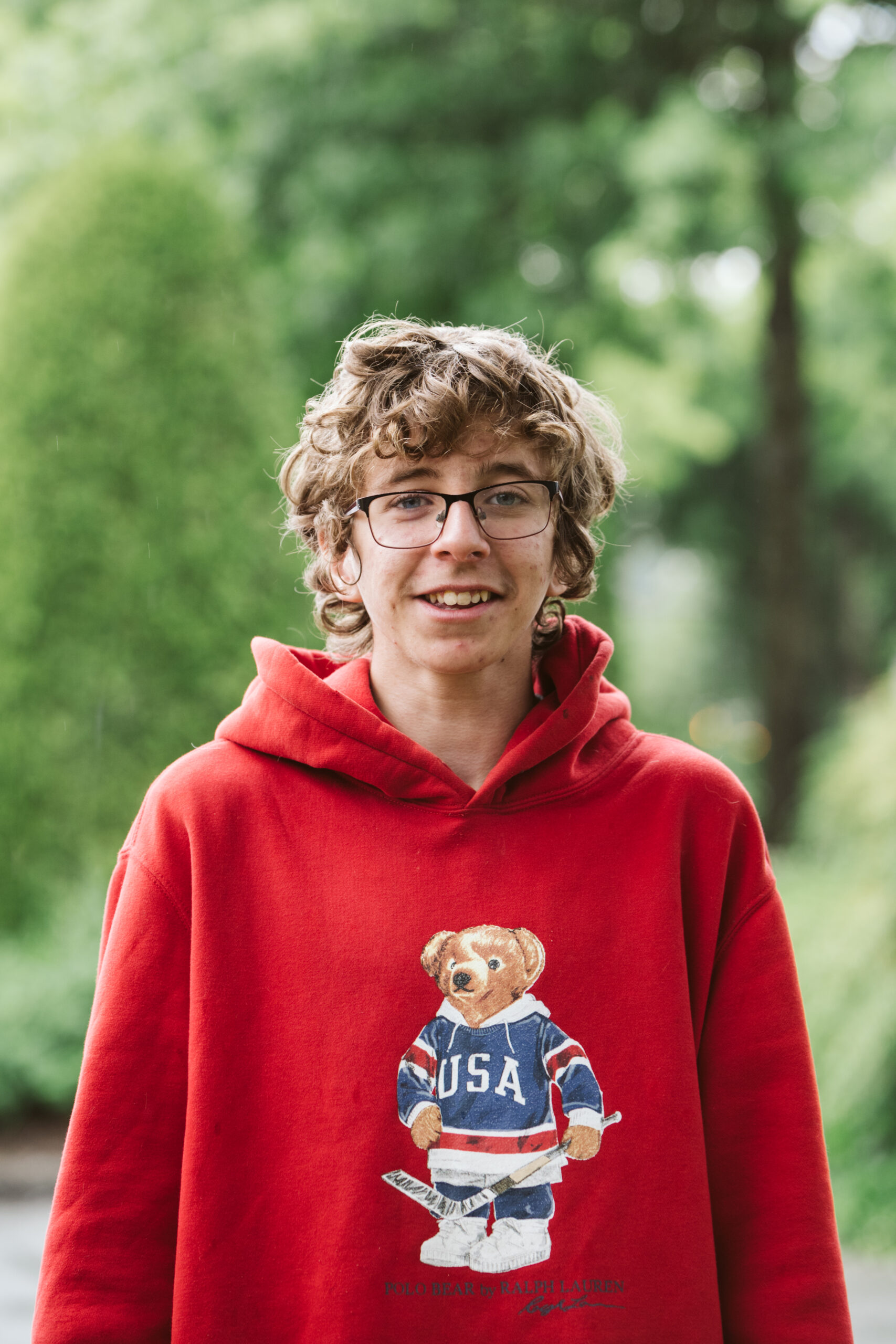 What to expect
We strive to make the experience feel natural for both youth and volunteers. There will always be staff on site who are responsible for leading, providing structure and safety, as well as hosting the day's events. As a volunteer, your responsibility is as simple as building new relationships with our crew or coming to share your passion, hobby or skill.
Some ways

you

can help
Volunteers are not limited to hanging out with youth in the hub. If that's not your thing, there are a variety of other areas where you can help out. Have another idea for how your skills can be put to use? Share them with us when we connect!

Drop-In Nights
Our drop-in evenings take place on Mondays and Thursdays. Volunteers at drop-in are encouraged to foster long-term connections, provide encouragement, and work alongside the youth in the Job Skills Programs.

Employment Resources
Mackie's Place Headquarters acts as an employment resource centre for our crew, and volunteers can provide hands-on support by helping them write resumes, practice their interview skills, and submit job applications.

Pie Club Deliveries
Pie Club drivers represent Mackie's Place by delivering freshly-baked pies to our Pie Club members once per month. Deliveries take place on designated routes throughout the Lower Mainland on Tuesdays, Wednesdays, or Fridays.

Special Events
Our annual Graduation Celebration, Youth Christmas Dinner, and Garden Party fundraiser are just a few of the events that provide many opportunities to get involved! Volunteer on your own, or gather a team of friends or colleagues.

Community Coffee
Community Coffee is open on Wednesday and Thursday mornings. It is staffed by graduates of our Barista Skills Program, and volunteers serve as a support, assisting with customer service, bussing, and restocking supplies.

Kitchen
Volunteers in our kitchen help to prepare the home-cooked meals that are served at drop-in or, in our pie kitchen, volunteers assist with packaging pies to go out for delivery to our monthly Pie Club Members.
I think the thing that has affected me the most is the relationships that I've developed with the kids that I work with in the kitchen. I look forward to seeing them every week, big smiles on their faces when I come in… It's just genuine friendships that are developing. We can work with them and hopefully help them develop skills that they're going to use going forward in life.

Brian, Volunteer
LET'S PUT YOUR SKILLS
TO USE
Volunteer with us and inspire some good. Have an original idea? We'd love to hear it.